Learn the key ideas of the book by Tom Hopkins
How to Master the Art of Selling
How to become and effective salesperson
How to Master The Art of Selling is a bestseller that has sold millions of copies and helped many people all over the world become true sales "Champions". This book has been revised and updated several times and is a compendium of useful tips and techniques to become more mindful in sales. From the right behaviour to use in certain situations, to the healthy habits we should all develop; from time management to short-, medium- and long-term planning, in the awareness of the fact that no one is a natural-born salesperson. We become sales champions by studying, analysing and gaining valuable experience from our interpersonal relationships. The real secret, however, is to get started and to take action, because evolving into something great requires a lot of time and persistence.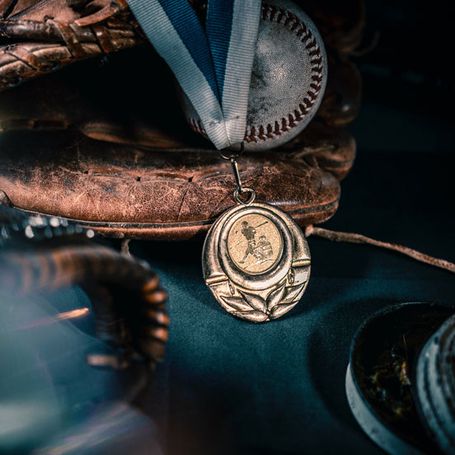 Read in 15 min.
Listen in 19 min.
Many useful tips to:
Think about the impact of time and method on an effective sale.
Discover some sales techniques to increase your customer base and profits.
Understand what to do to become a sales champion.
Improve your approach to both life and selling.
The true art of selling can be learned through practice and experience
How many times have we heard people talk about working in the sales profession as a miserable and frustrating existence? According to the author, the complete opposite is true. To become a sales champion, as he calls them, and earn good money, you have to be fully committed. In fact, the work of a salesperson can be interesting from several points of view: yes you have the freedom to express yourself, but the most exciting thing is that you are free to become whatever you had dreamt of becoming.You can earn a lot of money with just a small initial investment. There are no limits to the amount a salesperson can earn.
The third advantage of being a salesperson is that every day is full of challenges. Each day is an adventure, and the art of selling teaches us to navigate that adventure; in the end, within every challenge, lies excitement and fun, showing us the way forward, filling us with drive, motivation and enthusiasm.
The fourth advantage has to do with return on investment. Selling is one of those sectors in which the return on investment is very high, even with a small initial capital.
Selling is fun. It is basically a job involving relationships, intelligence, strategy and tactics. It can provide great satisfaction both to those who are selling and to the people around them.
Another advantage is the constant stimulus that you receive every day, which fuels a desire to grow. Being a salesperson stimulates personal growth.
So working on one's selling skills is the only way to work on becoming a champion seller. There are some myths about selling that should be dispelled, such as the myth that people are born with a talent for selling. Talent can be built with hard work, study and practice. If you want to see results, you need to work hard every single day.
In sales, you learn, and you need to develop ways to learn quickly. Repetition helps to fix things in your memory. Repeat, repeat, repeat. The secret lies in action. Only by doing, or even better, by training, can you learn and become an expert. Practice makes perfect.
The key ideas of "How to Master the Art of Selling"
01.
The true art of selling can be learned through practice and experience
02.
There are 7 basic rules to follow to become a better salesperson
03.
The best sales person has 12 characteristics that will get him to the top
04.
Carefully selecting which language to use or to avoid is the first step towards success
05.
Cultivating relationships in an original way makes sure that people remember you
06.
In sales, referrals are among the most powerful tools to increase your client list in the shortest possible time
07.
Systematic planning is essential to lay the foundations for success
Sign in for free and continue
Try 4books Premium for free!
In 15 minutes , you learn the key ideas of a book

Via tablet or mobile , in audio and text format

Access an archive with hundreds of books

The first 7 days are free

You can unsubscribe anytime