Learn the key ideas of the book by Tommaso Ebhardt
Sergio Marchionne
The story of CEO Sergio Marchionne
"I am a fixer", I am someone who fixes things. "Sergio Marchionne" reveals the portrait of a determined and effective CEO, a man who was much closer to mechanics than to finance. His degree in Philosophy left a profound impression on the mind of this company administrator who, in 14 years, multiplied the value of the Fiat group, which had been entrusted to him on the verge of ruin, by 12. The story of the way he lived and worked is a source of inspiration not only for those who may wish to take the entrepreneurial route, but also for those who would like to know the story of the group which became a symbol of industrialisation in Italy.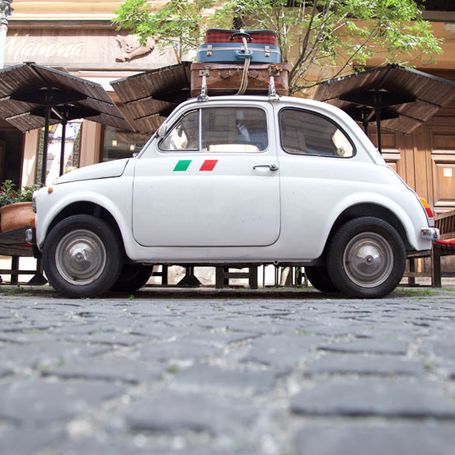 Read in 15 min.
Listen in 19 min.
Many useful tips to:
Recreate the route taken by Fiat from 2004 to the founding of FCA.
Get to know the thought processes of one of the most significant CEOs of our time.
Find inspiration from an exemplary journey of entrepreneurial re-construction.
Two dates and two figures that tell of an extraordinary journey
Marchionne's work at Fiat can be summed up in two dates and two figures: 1st June 2004, €5 billion and 21 July 2018, €61 billion. In 14 years, the head of Fiat, a policeman's son, multiplied the value of the Turin group more than 12 times, as well as cleaning up the balance sheet until it was debt free, with no industrial debt.
The key ideas of "Sergio Marchionne"
01.
Two dates and two figures that tell of an extraordinary journey
02.
New leadership for a company stuck in the 1950s
03.
The Anglo-Saxon style of work ethic is the trump card of transparency
04.
An "Apple" product and eyes on America
05.
Detroit like Turin: backs turned on bureaucracy and room for efficiency
06.
The power of storytelling at the service of a nation
07.
Italy 2012, the Pomigliano plant: the symbol of the challenge
08.
The philosophy student who fixes things
09.
Size matters: to survive in the car industry you have to join forces
10.
The key player in the last chapter: innovation
Sign in for free and continue
Try 4books Premium for free!
In 15 minutes , you learn the key ideas of a book

Via tablet or mobile , in audio and text format

Access an archive with hundreds of books

The first 7 days are free

You can unsubscribe anytime