Learn the key ideas of the book by Chris Anderson
Ted Talks
How to learn to talk in public
Afraid of speaking in public? That's completely normal for lots of people, but it can be overcome by following the tips proposed in The Official Ted Guide To Public Speaking. More than a manual, this book is your guide to rebuilding your self-belief and to learning how to master the techniques through which to share your ideas effectively with others.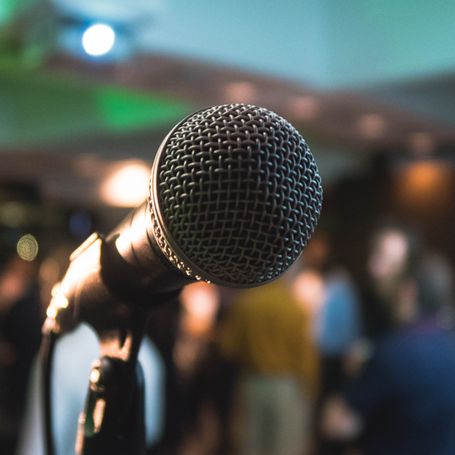 Read in 12 min.
Listen in 15 min.
Many useful tips to:
Learn the essentials of modern rhetoric.
Discover the exciting side of public speaking, while developing yourself belief.
Learn to convince your listeners that what you have to say deserves their full attention.
There is no perfect model for a perfect speech, it has to be authentic and personal
There is more than one way to give a good speech: there is lots to say, there are lots of people who talk and lots of people who listen. This eclectic mix makes it impossible to set out a specific structure for every occasion. In fact, when an audience notices that a speech feels contrived, they feel manipulated and lose interest almost immediately. The only thing that really matters is that you choose an interesting subject and present it as authentically as possible. The best way to make an impression on people these days is not to leave something written, but to spread your words and your passion everywhere, and the internet can help you do this at the speed of light. To do this in the best possible way, you can learn to improve your "communicative competence", or to put it more poetically, you can learn the art of rhetoric.
The key ideas of "Ted Talks"
01.
There is no perfect model for a perfect speech, it has to be authentic and personal
02.
With time and the right lessons, anyone can give a good speech in public, overcoming a fear familiar to us all
03.
A speaker's mission is to take an idea and to rebuild it in their audience's mind
04.
A speaker gives, respects, inspires and creates enthusiasm: the first mistake to avoid is trying to "sell" your idea
05.
To convince an audience to really listen, you need to get in tune with them and create a genuine connection
06.
Making your idea easy to understand means making it acceptable to your audience: it is important to explain any connections and not to take anything for granted
07.
Practice, a speaker's first weapon, and learn to speak alone, without the support of projected images
08.
A great opening and an even better closing are essential to ensure that your whole speech is unforgettable from beginning to end
Sign in for free and continue
Try 4books Premium for free!
In 15 minutes , you learn the key ideas of a book

Via tablet or mobile , in audio and text format

Access an archive with hundreds of books

The first 7 days are free

You can unsubscribe anytime