Learn the key ideas of the book by Martin E. Latz
The Real Trump Deal
What can we learn from Donald J. Trump? How to negotiate
The Real Trump Deal is an analysis of the method and strategies that Donald Trump has used as an entrepreneur, and continues to use as president of the United States. The strengths and weaknesses of his negotiations are analyzed in this book, helping us learn from his mistakes and successes. The author also studies his ten most used strategies, revealing his counterparts' opinions about him, and analyzing how his negotiations differ from those of other great negotiators such as James Madison, John F. Kennedy, Lyndon B. Johnson, Ronald Reagan, and George H. W. Bush.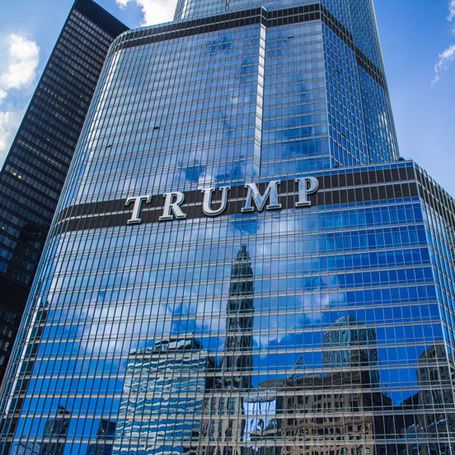 Read in 12 min.
Listen in 15 min.
Many useful tips to:
Define the best negotiation strategies for each context.
Discover the mistakes to avoid and the basic principles of any negotiation through an unbiased and precise analysis of how Trump makes deals.
Define the necessary personal skills and basic rules of a successful strategy.
Analysis of the strategy that Donald Trump has used for almost fifty years
Millions of people who listened to president Donald J. Trump's speeches, interviews and debates, saw how he broke all conventions and political expectations. They were stunned and surprised, but they shouldn't be. Why? Because for almost fifty years the only activity that Donald Trump has focused on has been negotiating and making deals. These deals will be analyzed to:
Study Trump's negotiation strategies as President;
Learn the best strategies from his successes and failures.
The parameters of the analysis are:
Objective facts are worth more than politics, the goal is to inform;
Facts are more valuable than words;
Impartiality comes first.
Success in any negotiation is not measured in wealth.
The analysis is organized in three parts:
The first part explains Trump's ten negotiation strategies, analyzed according to the five golden rules in negotiating: information is power, maximizing one's advantage, using objective criteria and standards, creating an offer-concession strategy, and controlling the organization of time.
The second part analyzes Trump's personal skills and ethics.
The third part studies Trump's transition from businessman to President.
The key ideas of "The Real Trump Deal"
01.
Analysis of the strategy that Donald Trump has used for almost fifty years
02.
Donald Trump's ten negotiation techniques
03.
What are the five skills needed to be a successful negotiator?
04.
The two most used strategies in negotiations: competitive and problem-solving
05.
Why Donald Trump is not a great negotiator
Sign in for free and continue
Try 4books Premium for free!
In 15 minutes , you learn the key ideas of a book

Via tablet or mobile , in audio and text format

Access an archive with hundreds of books

The first 7 days are free

You can unsubscribe anytime