Learn the key ideas of the book by John Rossman
Think Like Amazon
Get inspired by Amazon to become a digital company
Think Like Amazon is a step-by-step guide towards thinking like Amazon. John Rossman uses his experience as a top executive at Amazon to teach modern leaders to think, plan and defeat their rivals like Jeff Bezos does. The innovative and client-centered criteria of Amazon is explained with 50 ideas that can be applied to our companies to turn them into the new digital leaders.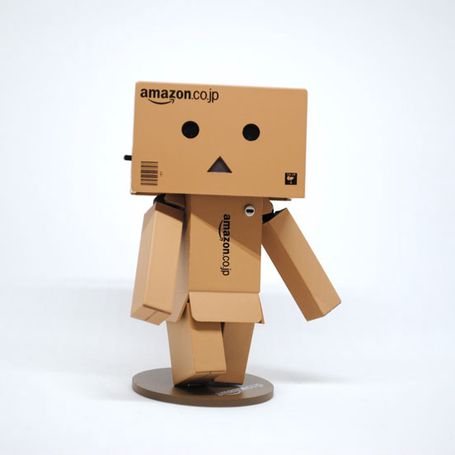 Read in 16 min.
Listen in 19 min.
Many useful tips to:
Transform your company into a digital company.
Learn completely new ways of making your company competitive.
Learn how to innovate your company and build a successful strategy based on the client-focused approach.
Jeff Bezos's way of establishing a business culture in his own digital company
The following are some of the insights the author provides to lead a company's business culture in the right direction in the digital era
Start thinking long-term and plan ahead in order to be able to invest in other companies, in different ways. Detecting long-term risks has strategic advantages. As Bezos says: "Focusing on a triennial plan means competing with many, but if you invest in a seven year plan you will have less competitors, because very few companies choose to follow this strategy".
Inspire your employees to be passionate about the company's mission to achieve success and overcome moments of crisis. Unlock your employee´s passion and guide it, to make it part of the company's mission. This can be achieved by constantly communicating the mission and creating excitement around the success of the company.
If your company is stuck in a rut, accept the situation, talk openly about it, and ask yourself questions to find the possible causes. The answers will pave a new route to follow, for instance: how could we implement self-service? What issues do our clients have?
Make a clear statement about the new plan and act accordingly.
Create obsession for your customers by using different ways to measure their satisfaction, such as surveys. Also make sure to measure wait times and try to personally go through the customer experience. This is how Amazon discovered that their customer experience is affected by delivery flexibility, speed and quality. Make the obsession for your customers a part of everyone's work.
Create an environment where honest discussions are welcome, where being right matters more than getting along. If you find yourself in the middle of a conversation that is not honest, ask your counterparts for more sincerity. Slow down some meetings to have more comprehensive discussions or ask "Why?" five times when you need to "get to the point".
Avoid bureaucracy, let your employees make decisions and let their leaders be accountable for unmet goals. Manage your employees in the most efficient way. Try not to delegate something you can do on your own, and if that's not possible, ensure there is clear communication. Don't rely solely on trust: trust and check.
Create an incentive structure that is not based on money, such as stock grants, to promote the idea that everyone is working for the good of the company, whose success is shared by everybody.
Success can lead us to avoid risks and remain within our comfort zone. Search for ways of keeping the tendency to innovate alive. Design plans that your competition might use to make obstacles for your company, create retaliation strategies and move on to preventive offence.
Promote innovation with projects that can be regarded as "bets". Before launching a project, define its goals and the criteria to measure if they have been achieved over time. If these are adequate, the team in charge of the project will be more independent, and therefore more creative. Create small teams with no more than ten members. The project's results should not be just good, but fantastic.
Senior leaders should know every detail of the project carried out by the team.
All great innovations are heavily criticized because they disrupt existing conventions. Be ready for negative reactions.
Your supporting departments, such as HR, legal and financial offices, must also be completely immersed in the project and not stand in the way of the "yes, we can" culture. Ask more questions about the current situation and goals, debate and quantify real risks, or create a competition to generate alternative solutions.
Don't let bureaucracy or the organizational structure drown innovation: promote the drive for problem solving and clear communication. Make sure that everyone is vying for the successful outcome of a project.
Give credit to employees who exceed expectations. Amazon rewards its creators when they come up with something innovative with a puzzle piece.
Focus on frugality and ask yourself: how can I reduce costs by 50% and yet improve customer satisfaction and income? These sorts of questions and limits can promote innovation.
These ideas lie at the core of the three key principles of Amazon: the company-wide obsession for their customers, long term planning, and the implementation of a culture focused on frugality in order to increase the attention to detail and innovation.
The key ideas of "Think Like Amazon"
01.
Jeff Bezos's way of establishing a business culture in his own digital company
02.
Overview of the strategies used by Amazon
03.
How innovation and technology can help a digital company
04.
The best ways to implement the strategies listed above
Sign in for free and continue
Try 4books Premium for free!
In 15 minutes , you learn the key ideas of a book

Via tablet or mobile , in audio and text format

Access an archive with hundreds of books

The first 7 days are free

You can unsubscribe anytime